Bangkok Gay Night Tour

(Explore Gay Nightlife as Your Preference)
6:00PM:
Meet at your hotel
7:45PM:
Calypso Cabaret Show
at Asiatigue River Front
10:00PM:
New Boy Plaza Bangkok
is more GO-Go Bars
11:30PM:
Silom Soi 4
offers a local or a visitor, young or old, male or female, straight or gay. It is the hottest spot for Gay in
Bangkok from twilight to the early hours. Just relaxing,
eating, drinking & watching the world go by
Midnight:
Disco at DJ Station
***This is strictly non-sexual service***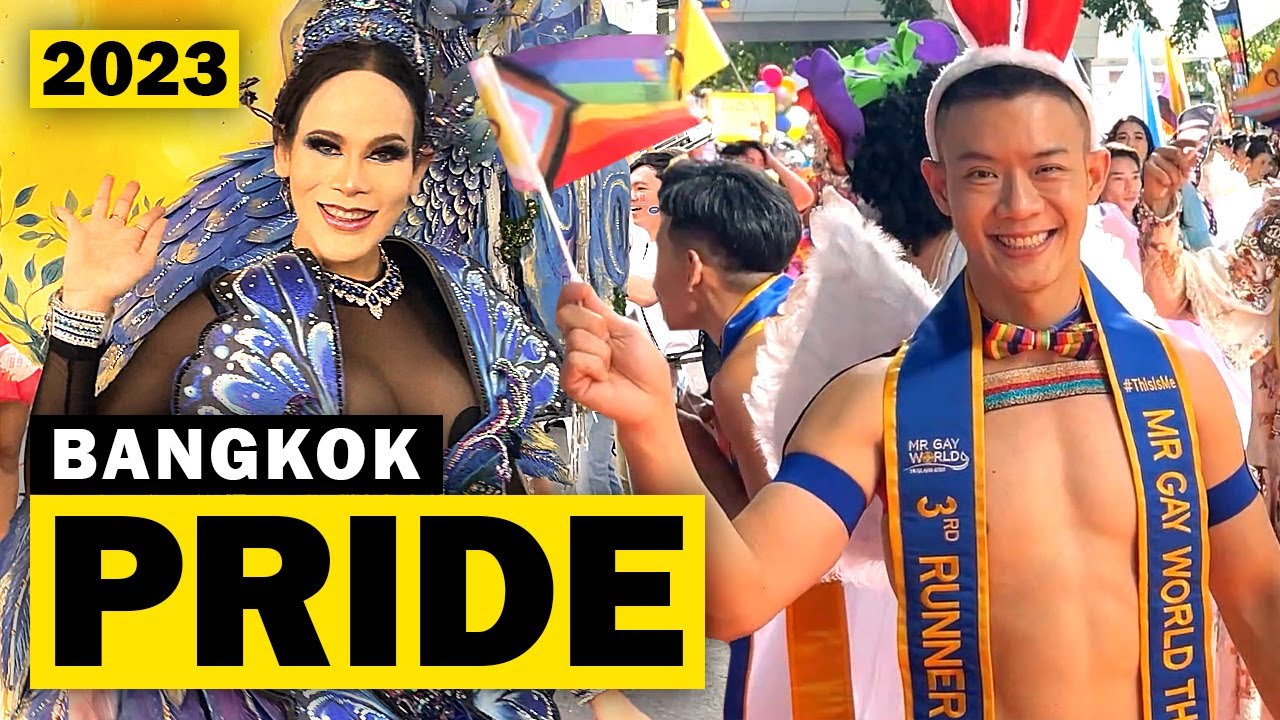 Price A: Travel by public transportation, It is based on tour guide fee + actual travel expenses
+ 2,000 Baht for tour guide fee
+ 3,900 Baht (approximately) for personal fees such as public transportation, admissions & etc.
*The total of approximately 5,900 Baht for 2 persons
*You will pay only for what you have done
*Recommended: Your personal tour guide will pay for everything first and then keep track of expenses to show you in the end of the day
*The tour does not include any insurance
Shows are recommended to book in advance Such as
Calypso Cabaret Show
I am throughly stoked that I chose Thai Tour Guide to go with. My guide was Joy, and we visited the Grand Palace, several temples around the area, stopped by for some pork satay at a local market which we walked around in, and visited the flower market where I picked up flowers for cheap! Also went on a canal tour and fed cat fish.

Joy is a fabulous and knowledgeable guide who took time to answer my questions and cater to my requests. It was just us two on the tour so it was nice to have personalised service.

From the moment I reached out to Thai Tour Guide, Chob, Seth and Joy were on the ball with pre-tour planning. Everything was really smooth sailing before and during the tour.

I'm definitely calling on these guys again!

Our tour Guide Andy was excellent! He shared many insights into the Thai culture that made it very interesting. He was funny, informative and flexible. I would 100% recommend him. We have been on many tours over the years and this was the best. Our driver Happy was also very funny and had cold cloths and water for us after each stop. The food was amazing on our food tour and the sights on our regular tour were all amazing.

This was our first visit to Thailand and only having one day (we were on a cruise) wanted to experience Bangkok to its fullest.

The whole experience from the initial inquiry to the tour itself was fantastic. Mr Chob was so accommodating and tailored the tour to suit our time in Port.

As for the tour, simply amazing. Our guide was Mr George - Arayon Chittiwan and his knowledge of Thai history was incredible. He was so informative and did everything in his power to ensure that our tour was the best experience that it could have been. He was so enthusiastic and went out of his way to make ensure our day was memorable.

Thankyou so much.

From our experience you could not go wrong by using Thai Tour Guide for your next trip. 5 stars.

This was our fourth time using Mr. Chob's THAI PRIVATE TOUR GUIDE company and our second experience with Ms. Joy (Rapeepan Pongkasamepongon) and, as always, we were 200% satisfied! From our arrival at the airport to our last hugs goodbye, our three day's in Bangkok were thrilling. Ms. Joy led us through Chinatown and the amulet market in search of treasures. We had delicious lunches on the cool deck of the Naval Academy gazing out the beautiful river and the wild rush of boats. We visited the Ancient City and the stunning Elephant Temple. On our excursion through the canals on a long boat we visited a village of artists, magnificent and ancient temples, fed the catfish, and were dwarfed by a massive statue of Buddha. Ms. Joy always helps create memories that will last a lifetime. We can't wait to return to Bangkok and hang out once again with our favorite tour guide in the world! Thank you, Ms. Joy for a great time!

We've got two different days tours with Mr. George.

One in Ayutthaya and the second one in Bangkok going to the Railway and the Floating Market!

Both were amazing, Thai Tour Guide was the cheapest of all the option that we ask for, and we don't regret of our choice, we have an entire van for us.

George was amazing as well, with a lot of information to tell and with the intention of helping us with our ideas of places to go and visit.

Thank you so much!

Arrived on cruise ship in port for one night two days.

Excellent experience, all email communication was prompt and professional, personal tour guide contact information and number was provided, two day tour with guide and driver, tour guide engaged everyone and ensured everyone's needs were met, informative tour with a great variety of experiences/activities. Truly felt as though we were immersed into cultural experience and not viewing from the side lines.

Without hesitation I would recommend this tour company. Six adults in van including driver and guide...spacious!

I more than highly recommend this tour company. Thanks Mr. Chob